Two years ago, when Connor Clary was a sophomore at MU, he became very sick. He had a high fever, fatigue and weakness. Eventually, Clary knew he needed to see a doctor. Given his symptoms, he was pretty sure that he had mononucleosis.
He made an appointment to go to MU Health Care to see his physician. This doctor knew he was gay because of a previous appointment where they discussed his sexual history.
To Clary's surprise, the doctor repeatedly pushed for him to be tested for HIV, despite him having very few risk factors for contracting the virus. Finally, Clary said that after requesting a mono test two or three times, his doctor conceded. His test came back positive.
Clary brushed it off and continued going to MU Health Care. However, he said the next few times he was feeling ill, the doctor would once again suggest that his symptoms might have been from HIV.
Unfortunately, these experiences are not uncommon. Kerri Schafer, a psychologist who works with The Center Project in Columbia, said that oftentimes, LGBTQ health care is treated like a specialty, meaning that many doctors are not educated on how to treat patients who are sexually diverse, transgender or gender non-conforming.
"It is not a normal part of the curriculum in medical school or in mental health doctoral and master's programs for counselors. Because of that, a lot of people have to be interested on their own and train themselves and each other," Schafer said.
This means that for LGBTQ patients, there is no guarantee to know whether their doctor will be educated on their specific health needs.
Loren Bauerband, an assistant professor at MU in the School of Health Professions, said this can lead to a variety of negative experiences.
"Top of the list is there are going to be a lot of microaggressions and invasive questions. They may be focusing on issues that aren't actually relevant or ignoring ones that are relevant," they said. This might mean doctors aren't taking into consideration how hormones that transgender patients take affect their health, or they might not know how to educate patients on safe sex habits.
Bauerband also said some doctors in Columbia who are educated in treating LGBTQ patients recently left, typically for family reasons. Four have moved in the past three years, with two of them relocating since November. For LGBTQ students, this means less access than before.
It's not that these doctors don't exist in Columbia, though.
"There are some really awesome physicians that work with trans patients at MU Health Care. The problem is that there aren't enough of them. For the physicians that do, it can take a long time to get into an appointment," Bauerband explained.
In an attempt to avoid microaggressions and receive the best care possible, some students have resorted to weeks of research.
Janae McKenzie, a senior at MU, went to her first gynecologist appointment at the end of October. As a Black queer woman, McKenzie had many concerns at the forefront of her mind. For two weeks, she researched to find LGBTQ-friendly gynecologists. Eventually, McKenzie found a website that listed LGBTQ-friendly doctors in Missouri.
Since MU took her health insurance, she said that she was inclined to stay with the university system. She cross-referenced the list of doctors she found with those employed through MU Health Care. Once McKenzie had finally settled on one, she called to set up her appointment and found out that she wouldn't be able to get in with that doctor until four months later, in February.
Instead of waiting, McKenzie took an open appointment with a different doctor the following Thursday and hoped for the best.
She said that the appointment was quick but lacking education.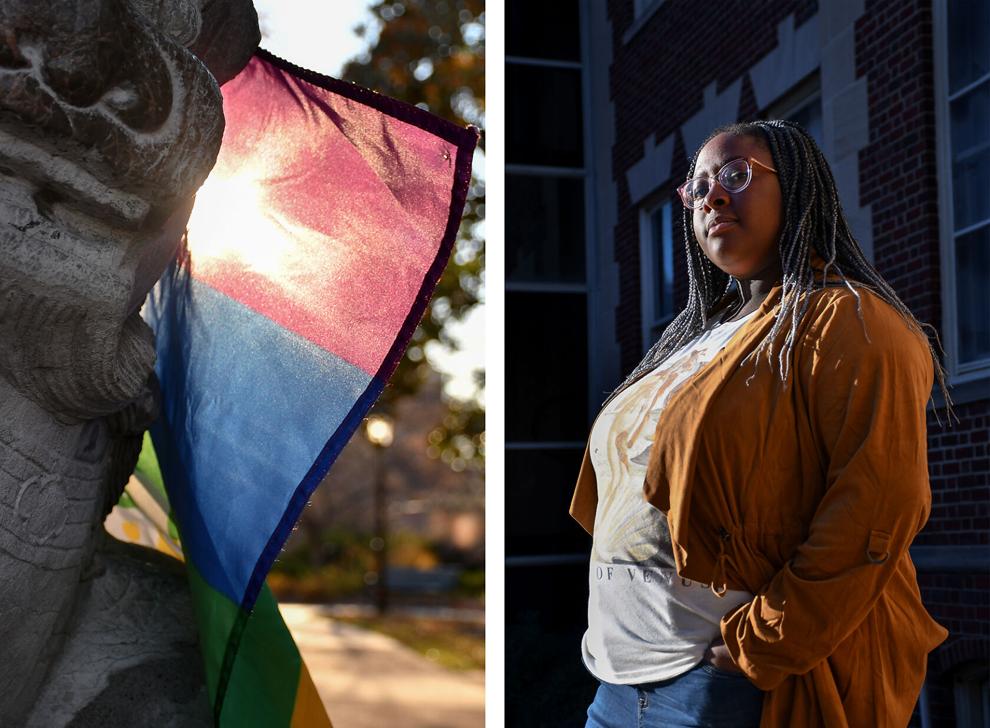 "By the time I was out of the stirrups, she was taking her gloves off and trying to get out of the room," she said. McKenzie had questions. She told the doctor that she had all these different steps that she knew to take if she was with a man to protect herself from STDs and pregnancy but had no idea what to be on the lookout for if she was active with a woman.
"She responded by telling me, 'Well, if you're not with a boy, it shouldn't matter,' and that 'men tend to be crazier about it anyways,' like there was assumed promiscuity of a man and not a woman," McKenzie said.
Others attending MU Health Care have had positive experiences. Alexis Simmerman, a bisexual woman, had a six-month checkup this August with Veronica Sievert. When they were discussing her sexual health, Simmerman told Sievert that her sexual activity was a bit complicated.
"I quickly told her that my partner was a polyamorous woman who was currently dating a man in addition to me. Dr. Sievert didn't miss a beat and asked if I was concerned with any STDs/STIs. I wasn't offended by this because it didn't feel accusatory or anything like that … . I appreciated her suggestions but also the way she spoke to me and respected me," Simmerman said.
Ultimately, patients have a hard time knowing what reaction they are going to get, whether positive or negative.
This is one of the reasons why Spectrum, an LGBTQ-friendly clinic in Columbia, has over 1,500 patients coming from all around Missouri, the majority of whom are part of the LGBTQ community. Some patients drive hundreds of miles, coming from as far north as Kirksville and as far south as Springfield. Spectrum serves 37 counties in the state.
Before Clary graduated from MU in December, he was one of these patients. When he decided to get on an HIV-preventative drug, he didn't want to get it from MU Health Care. Through his time in the social work program, he knew Spectrum was the place to go.
Dustin DeBourge, an advanced practice registered nurse at Spectrum, said it wasn't until working at Spectrum that he learned how to best treat LGBTQ patients. In addition, he has learned a lot about HIV.
"I didn't know what I know now until I got into this area of primary care, because before then, there's just not a lot of education specific to HIV going through school. I mean, they're teaching me the basics," he said.
With so many different disease processes to learn, it is hard to specialize, DeBrouge explained. Many of the doctors have to learn more independently. This means that patients have to rely on specific clinics like Spectrum or through word-of-mouth community networks to ensure they go to doctors who know how to treat them. This is why those who live outside of larger cities, like St. Louis or Kansas City, travel so far to get to doctors they trust.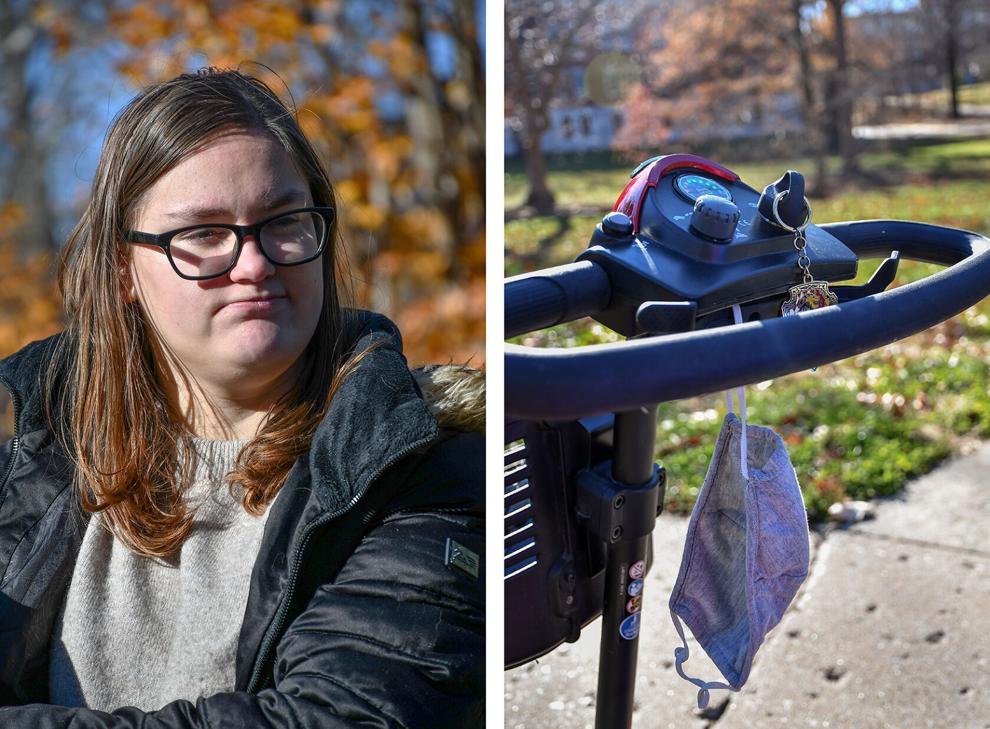 Some medical programs are looking to eliminate this gap in education for future health care providers. Washington University in St. Louis introduced the new Gateway Curriculum in 2020.
"We teach our students to focus on the whole person, not just the ailment or illness that is bringing them to the doctor, because we know that race, gender, sexual orientation, gender identity and other social and economic factors can affect people's health. LGBTQIA+ health care issues are integrated throughout the Gateway Curriculum," said Anthony Dao, a physician and the OUTMed director for the university. LGBTQIA+ is a more inclusive term that also encompasses those who identify as intersex or asexual.
He also added that the Department of Medicine has working groups to increase LGBTQIA+ content for their resident physicians.
"LGBTQIA+ care can be challenging for many patients because of blatant discrimination or microaggressions and other experiences of trauma, and LGBTQIA+ patients deserve well-informed, competent providers," Dao said.
Eric Maze, spokesperson for MU Health Care, said that the MU curriculum addresses these areas.
"… Our medical students cover topics such as health care disparities, social determinants of health, gender identity and sexual orientation, social and sexual history, patient advocacy, transgender health, trauma-informed care and more," he said in an email.
There are also resources in Columbia for those who have completed their education and are seeking more knowledge.
The Center Project, an LGBTQ community center, has a program called BRITE, which trains organizations about LGBTQ issues. One of the groups BRITE aims to educate is health care professionals.
Schafer, a board member for The Center Project, said that the training is about an hour long and focuses on making environments more inclusive. The presenters will teach clinics how to create paperwork that is gender-affirming, the importance of using correct names and pronouns and even how medical transitions can help transgender people. On The Center Project's website, there is also a list of organizations in Columbia that have received the training, called Community BRITE Lights.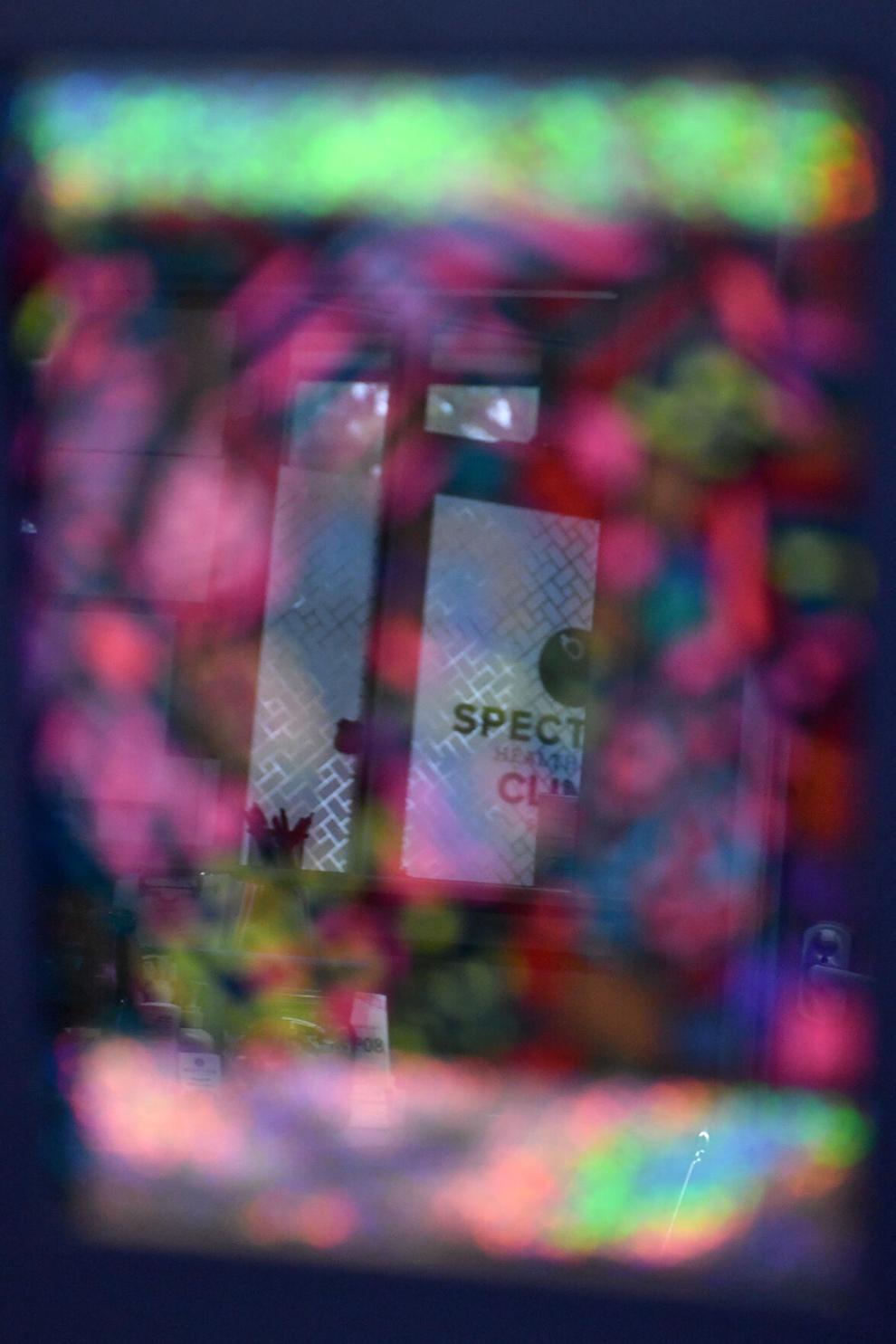 Although opportunities for health professionals to become more educated in treating LGBTQ patients are increasing, Schafer offered tips for self-advocacy.
She said to be up to date on knowing your rights as a patient. Familiarize yourself with the World Professional Association for Transgender Health Standards of Care. Schafer also added that your doctor's approach to your care should not be any more conservative than that. Sometimes people are operating under old standards, so it is important to know the current guidelines.
Schafer also said that many doctors in Columbia work under the informed consent model, which means that most health professionals who prescribe to adults do not require a letter from a mental health professional in order for their patient to receive hormone therapy.
Finally, she said that although it is difficult, be persistent with insurance.
"I've had clients with their first attempt of getting surgery is denied, and then it's approved," Schafer said about gender-affirming surgeries.
In the meantime, The Center Project also recently came out with a document of health care professionals in Columbia who are transgender- or nonbinary-friendly, so patients can have a better sense of who may be able to provide their needs best.
Schafer said that the Center Project has found that many people in the LGBTQ community rely on safe health care providers by word of mouth, so they wanted to make a more easily accessible resource for people to use.